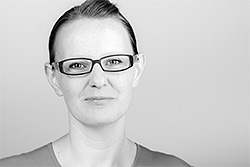 Currently, I am researcher in the project "Diversität und Wandel der Erziehung in Migrantenfamilien" (DIWAN) at the Munich-based German Youth Institute (DJI).
Previously, I was post-doc researcher in the RTG "Transnational Social Support" (TRANSSOS) at the University of Hildesheim, and research collaborator and assistant for research and teaching at the "Center for Migration, Citizenship and Development" (COMCAD) at the Faculty of Sociology at Bielefeld University.
My research interests mainly concern migration sociology, transnationalisation studies, sociology of personal relationships and family sociology, and qualitative methods of social research.
On this webpage you can find information about my work.